Welcome to Website of THE
CATHOLIC CHAPLAINCY
to the
UniversitY OF LIVERPOOL
and
John MOores university
"Let all guests who arrive be received like Christ, for He is going to say, 'I came as a guest, and you received Me' (Matt. 25:35)."
- St Benedict
​
A warm welcome awaits you at the Catholic Chaplaincy!
We are based in the heart of Liverpool at St Philip Neri Church in Catharine Street and are here to support students and staff of John Moores University, the University of Liverpool, and the Liverpool Institute of Performing Arts on their journey of faith.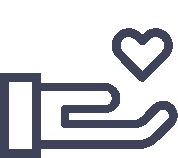 we are based
in the heart of Liverpool
in beautiful St Philip Neri church
Would you like to know more about the church? See some pictures? Come in outside of service times? Or help us with ongoing refurbishments?
​
Then click on the button below!